Becoming a mother is a life-changing experience filled with joy, love, and challenges. New mums are navigating uncharted territory, adjusting to a new role, and dealing with a lot of sleepless nights. As a friend or family member of a brand new mother, you may be wondering what kind of gifts you can get them to show your love and support. Here are 10 thoughtful and practical gift ideas that any brand new mother will appreciate:
Diaper bag
A stylish and spacious diaper bag is a must-have for any new mother. It's not just a practical item, but also a fashion statement that she'll be proud to carry around.


Children's cutlery
A traditional but well-beloved gift for a brand new mother. A children's cutlery set or dinner set is a gift that will last them all the way through childhood. It's a thoughtful gift that the parents can hang on to until the child becomes old enough to learn how to eat independently. The cutlery set will then become a much beloved item!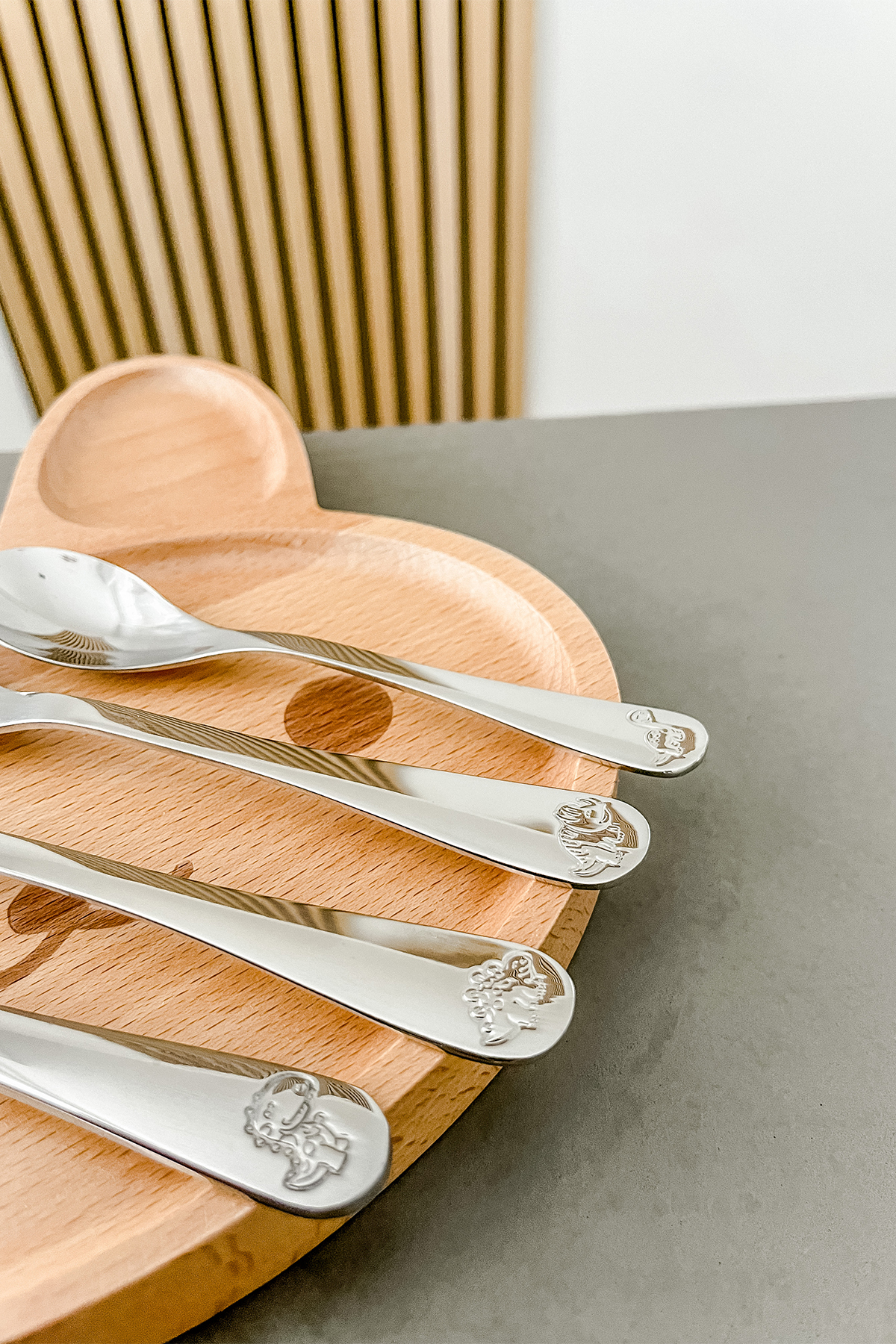 Nursing pillow
Nursing can be a tiring and uncomfortable experience, but a nursing pillow can make it more comfortable and convenient for both mother and baby.


Baby carrier
A baby carrier allows the mother to keep her hands free while keeping the baby close and secure. It's also a great way for the mother to bond with her little one.


Money box
Saving becomes important the moment the brand new mother finds out she's pregnant with her baby. A money box is an original gift, because not only does it look lovely on a shelf in the baby room, it later becomes a practical gift when the child learns how to save. We have many money boxes in silver colour in our collection. From unicorns, to vehicles and of course our favourite bunny Miffy!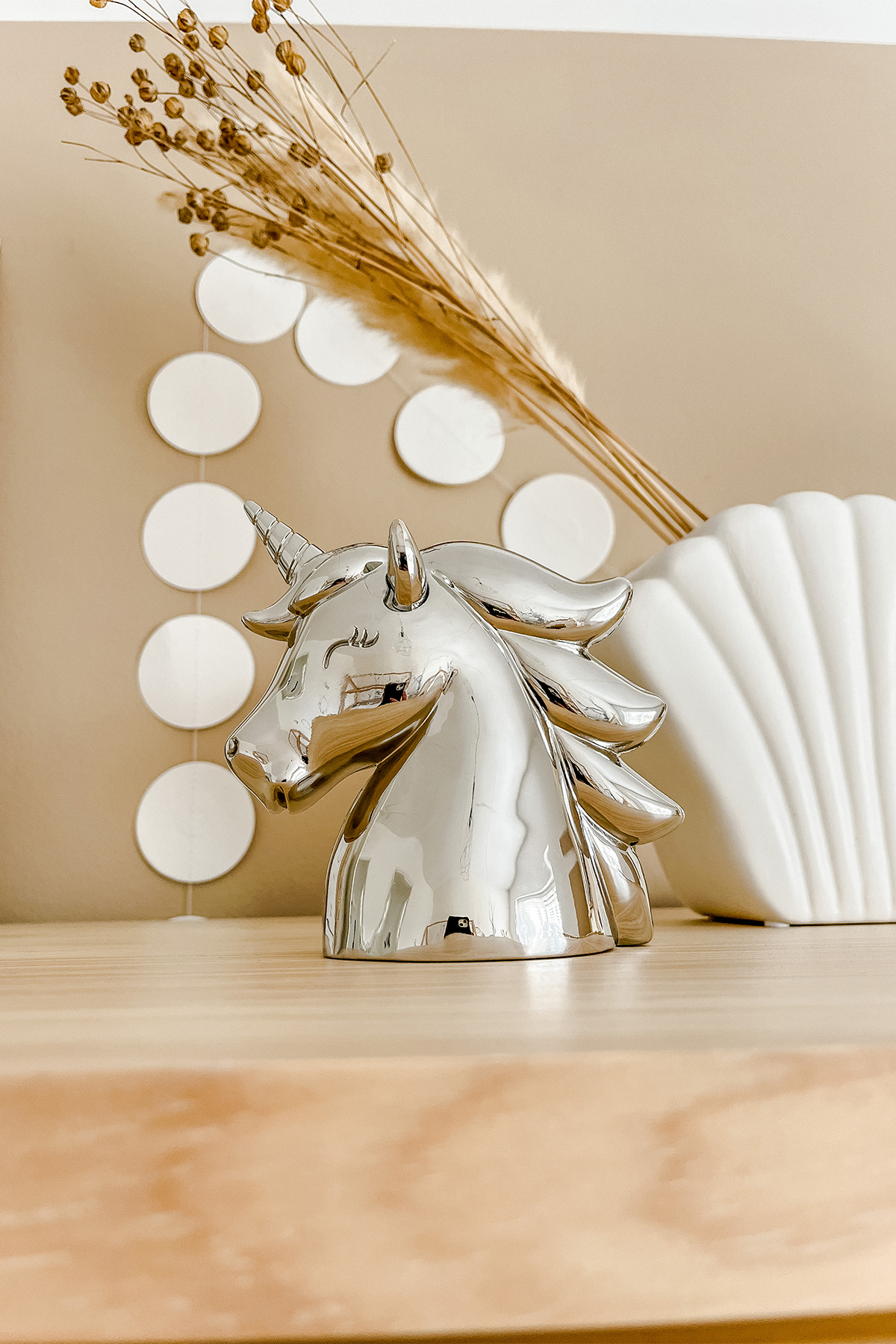 Baby clothes
Babies grow quickly, so a set of cute and comfortable clothes in different sizes is always appreciated. Look for soft fabrics and easy-to-use snaps or buttons.


Meal delivery service
Cooking can be a challenge for a new mother, so a meal delivery service takes off the pressure, while providing a new mum with nutritious and delicious meals without the hassle of cooking. Cooking something yourself is also a nice gesture!


Spa gift card
A new mother deserves some pampering and relaxation, so a spa gift card is the perfect gift for a new mother who needs a day of peace.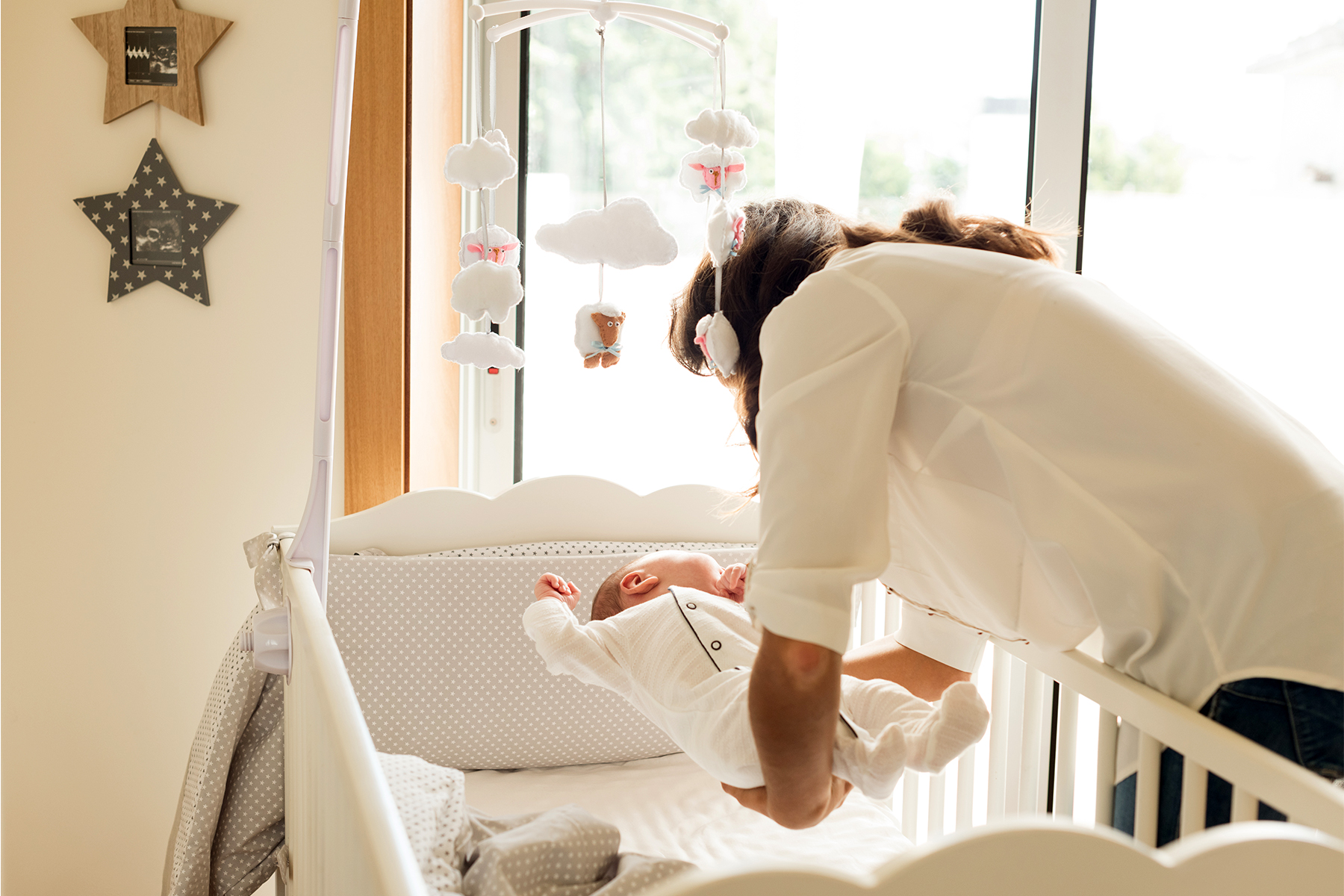 Music box
Sleeping through the night is rare for brand new mothers. That's why a music box is a very thoughtful gift. The music calms the baby down and helps them get back to sleep. A win-win if you ask us! We have lovely choices of music boxes with different tunes.


Rattles
Rattles are still a very popular baby gift. Giving a rattle is on old tradition: it was meant to protect the baby from evil. The rattle would hang above the crib and then it would keep the baby safe. Nowadays, the thought behind giving a rattle may be a little bit different but it's still a lovely baby gift. Most of all because it's the first thing a baby can play with independently!
In conclusion, being a brand new mother is a unique and rewarding experience, but it also comes with its challenges. As a friend or family member, you can show your love and support by giving thoughtful and practical gifts that can make the mother's life easier and more comfortable. Remember to be patient, kind, and understanding and to offer your help and support whenever you can.
Looking for a thoughtful gift for a brand new mother? Browse our collection of maternity gifts here.